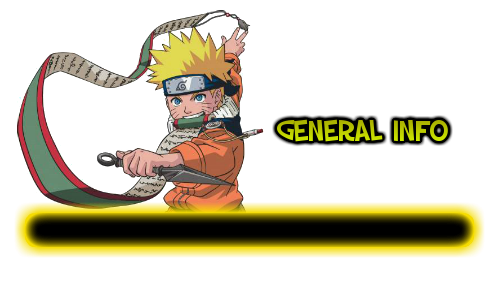 Name:
Ragna, Terumi
Nicknames:
"Ranga The Bloodedge", Ranga Lucifer"
Gender:
Male
Age:
26
Clan:
Terumi Clan
Village:
Former: Kirigakure
Rank:
B.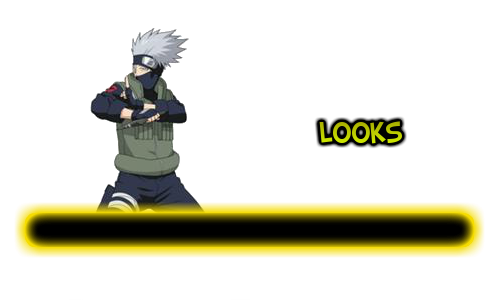 Height:
6,1
Weight:
172 lbs
Image:
Description:
He is a young adult with white spiky hair and heterochromia: his left eye being green and his right being red, a side effect from assimilating the Azure Grimoire into his body. His clothing consists of a hybrid of modern, futuristic and old features. He wears a vibrant red sleeved jacket with two long thin tails hanging from the back. Under it is a black shirt with three red belts. He wears a pair of black gloves with a red shell on the backs of the hands. His right arm is prosthetic after having lost it when he was younger. The shell opens up to reveal the Azure Grimoire whenever he utilizes it. He wears a black hakama and steel-toed red boots. He also has a black birthmark on the center of his chest.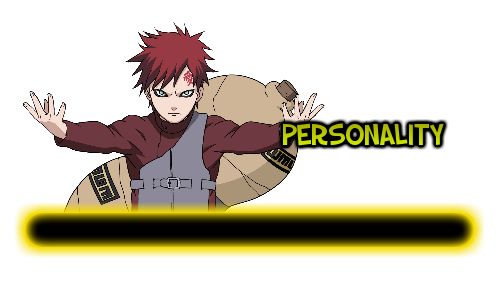 Nindo:
"Trust In Me, We Will Make It"
Personality Description:
Ragna is in a nutshell a person that wants to be good. He's is hated in Kiri for being a back stabber and a murderer individual, one who always does mad things for others. From time to time Ragna has been known to kill various charities, even destroying working places. And of course he smiles and greets people often to make them fear him, slamming doors and all that shit. Though being kind doesn't make you a good person, this is one of the cases for Ragna. Since his birth Ragna was raised to become Kage. His mindset automatically functions as if he's in control of any and all situations, so he rarely gets scared or upset, since he knows he can alter any mishap he's in. He doesn't necessarily boss people around, but he will treat people as if they are under him if they're of lower ranking than he is. Civilians are usually exempt from this, mostly just shinobi get the full view of his actions. Control is the key word to his personality, because he must have this at all times, if not then he gets... angry. Ragba lives up to the name, when he's angry it's like a tornado, extending its destruction over the plans of multiply counties. He's not one to yell or scream though, he always allows his actions to speak louder than words... and by actions I mean blades. If you pissed him off most likely he'll cut off a limb. He's not like the incredible hulk where he'll just go on a rampage, whatever made him made feels the full amount of his fury, and anyone or anything else that tries to interject with his false sense of justice. Making him mad isn't really easy to do though, since he's so at peace all the damn time. Ever since Kasuga and his soul combined, he's begun gaining some of her personality traits though. He'd never really cared for Sake, but now the man can't seem to stop himself from drinking after a hard mission. Ragna always really liked being around women, but for some reason he simply cannot help but trying to woo every beautiful chick he spots. His pride, which was always pretty low, has been boosted to an amazing level. So high, this is what allows him to speak down on others and try controlling people as if he's the rightful heir to an imaginary throne. Ragna has this second personality that only comes when he is in battle. This doesn't change the way he use his technique and its not a demon trapped in him it's just his state of him. It's like he becomes more mad when his Shakuton blood boils in battle. Ragna has kill several people to be where his at and does Care to much about other from time to time. His goal was to become the Mizukage but after a mission his decided to become an outlaw and rogue and killing machine.
Favorites:


- Hot Temperatures

- Long Fights

- Woman's

- Akatsuki

- Peace & Quiet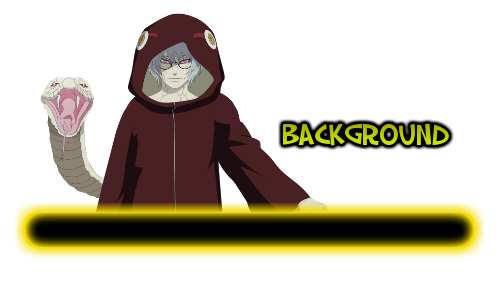 History:
Birth:
The day of Ragna birth was on the first day of Nov, during a particular rainy and lightning filled sky of a Kumogakure night. The young boy was born with hair as white as the snow, which was taken as a blessing of the Terumi clan, the members with white hair are usually born leaders. His mother was so happy over the birth of her firstborn son she forgot about all the pain she had, being in labor for 10 hours. Ragna weighed 8 pounds and 10 ounces, and was completely healthy. This pleased his father, meaning his son would grow up to be another strong member of the terumi clan, and possibly could become the clan's leader like the boy's grandfather. You see... Ragna father hadn't been strong enough to become the clan leader, and the title was given to his younger brother, completely disgracing him. But with the birth of this strange boy, it signaled the revival of the old division of the Terumi's. Around this time his parents decided they'd move back to their homeland of Kirigakure so their son could one day become the Mizukage. Growing up was a part of life for every one even Ragna as a young child 2 years old Ragna looked up at his family and friends and elders He was a very happy child. He learns how to walk at that age he was a very fast learner and very smart child.
Genin:
During the beginning of Ragna childhood he didn't really receive any training from his father; he was allowed to be a child. That changed the moment he turned 4, in which he was instantly put into the ninja Academy. He was the youngest child in his class, and it showed for the first month or two, until his father began personally training him immediately after school. Ragna graduated from the academy as the top ninja in his class at age 6. His father continued to train his son daily, but he noticed something was wrong over and over... his son couldn't learn even the basic lava release Ninjutsu that all Terumi clan members must know. This displeased his father, and forced him to beat the child daily over his failures. The grown man saw all his failures in his son, and decided if he couldn't train him, he'd move on to his younger brother, Riku. From that point on, his father ignored Ragna existence, which drove the boy into a dark state of sadness. His father took notice of this, but said nothing because he still ignored his son's existence out of pride and ignorance. His mother on the other hand tried to mend her son's depression and constantly tried changing her husband's mind. Acting as a mother she'd tell Ragna he was special daily, and show him how he was a caring, loving soul and his worth. This helped the boy out of his sorrow, and gave him the will to press on and try to regain his father's approval. Ragna wasn't that good at Ninjutsu, but was a genius when it came to Kenjutsu and weapons. He begins to develop his own styles of combat, and techniques that quickly surpass all ninja of his rank in weaponry and Kenjutsu. Word went around Kiri about the weapon strength of a Terumi clan member who couldn't use ninjutsu, which drew positive and negative attention. To his father, this was just rubbing salt into the wounds, and caused him to banish Ragna until he could learn Ninjutsu.
Wandering:
Now banished from his home, Ragna had nowhere to go, no family to help. Word got around to the Terumi clan members of the banishment, and no one would dare help the banished son of a loser. His mother had no family; she was an orphan who was accepted into the Clan. Ragna just packed up his stuff and left quickly, not even really arguing over the situation. He was 8 years old when this happened. Wandering through the tall mountains for an 8 year old was hard, even if he happened to be a ninja. His skills helped him fight off the many bandits and wildlife, but the coldness was a kicker. After a few months, the boy decided he'd be better off somewhere that wasn't so cold every single damn day. So he first traveled to the warmer area of the Water Country. It took him about 3 days to make it, and when he finally got there he collapsed of exhaustion. Two vagabond swordsmen took him and helped him get back to health with their young female apprentice, Aki. They claim the only reason of them doing so was due to the fact that he was a swordsmen like them, and they wanted to test the extent of his power. They duo went only by the names of Rooster, who was a cocky and brash 19 year old who cursed a lot and cared about only himself. While the other man went by Koi and happened to be more homely, and kind, but became fierce when in battle. It only took about a day for him to get fully healed, and once he was at 100 percent, they began testing him. Although he was as the reported "The best kid they've ever fought", Ragna didn't even land a single blow to either of them, which crushed the only remaining pride he had left. He begged the duo to train him, which surprisingly they did without any objection. Over the next 3 years, the young boy was trained by the two in the Ways of the Sword. Once he was proficient enough, the duo decided to test out his skills once again, this time they would fight serious. Ragna battle both his sensei's at once, and to their surprise, he was able to stalemate them both at once. Impressed, they both gave him a weapon of theirs, and told him that his worth was in the swords he carried. Ragna decided he would go back home in order to become a Chuunin, with the exams approaching quickly. His masters decided they'd trail along and see him through. Aki, who was now 18, slowly but surely began to fall in love with the boy, but tried to hide it over the age gap. On the way back to Suna, Ragna admitted his love for her, but she turned him down, hiding her own feelings.
Chuunin:
Once he returned, he secretly visited his mother and told her about his adventure and how strong he'd gotten. She cried of joy that her first born was still alive, but warned him that his father has trained their younger son, Riku, to be cold. Riku felt betrayed over his brother's leaving without any objection, and began to hate him. This hatred helped him get strong enough to become Chuunin at age 7 (he was 10 when Ranga returned), and was being looked at to become Jounin. This caused anger to grow inside of Ragna over his cruel father. Sirius realized the boy's return, and grew so excited he woke up the father. Ragna fled the house, and trained until the Exams. Now I can explain every match of the exams and all the joy and pain that came from it, or I can just state that Ragna passed without using a single jutsu. The judges were so impressed they named him Chuunin before the exams even ended. This glorious display caused everyone in the village to get him a standing ovation, and forced the Terumi clan members to recognize his existence. With his promotion to Chuunin, Hokori's father was forced to acknowledge him once again. But Ragna, so angered over his father decided that he didn't want anything to do with the man, so he moved in with his mother, who decided to leave his father once and for all. With this he also left behind the name of his clan, they've never done anything for him or his mother and he didn't need them anyways. Ragna started to grow up by himself once his dad threw him out his house to learn ninjutsu something that Ragna didn't want to learn but had to even if he couldn't he lack in ninjutsu. Ragna did missions and missions to get to rank up. At Chunnin Ragna had a good reputation in Kiri one that could have got him to the kage spot but at this rank is where he slipped and kill his comrade in a mission to find a scroll from Kiri hidden in ruins. Ragna felt the rush in his blood burning it felt good Ragna that day turn bad something that his family and clan couldn't allow and wouldn't. Ragna didn't care no more about his family at that point Ragna turn to a weird person after killing comrades back after back calling them accidents. Ragna got away will all of this murderers and he got close to get to to a higher rank a better ninja for the village or what they thought it was.
Akastuki:
3 Months after this event, Ragna had become Chunin and grew this super nice personality which caused everyone to love him (and forget his mean streaking also gave him the ability to use ninjutsu). But for some reason every night he'd have the same reoccurring dream of Kasuga's death. Recently he began hearing whispers, Kasuga's voice talking to him about random shit. Of course the man believed himself to be crazy, until he did research and found out exactly who this woman is. Her voice disappeared after he first uttered her name "Ice Princess?." A few day later Ragna left kirigakure for good. Going and searching for a better reason why to live then he meet a strange man known by Kaseki. This gave him an idea and this man needed people to join his organization, Ragna freely and gladly join him in his quest to the future.
Key Events:


Becoming a Genin

Learning about his family

Leaving

Returning

Becoming Chunin

Leaving for good

Joining The Akatsuki

Traveling with Kaseki

Writing Sample:
Spoiler:


Ragna was forced to flee from his village. His head full of repentance as he didn't know whether or not he was going to make it far enough to his destination. The first couple miles of his journey were full of agonizing pain that in the beginning was pleasant, but transformed into a discomfort that ceased his solitude as it was always in accompaniment with him. Ragna was pained and could barely continue on with his journey. He had fractured bones and cut wounds within his chest. Ragna reached it to a small village by the outside of the port that left to take people of the area to the islands of kirigakure. To many it seemed like a popular tourist attraction. You can ride nice boats on a small journey around the islands. Go sight seeing and see some amazing fishes and overall creatures. However, this wasn't a tourist attraction to Ragna. Was forced off of his weapons as a group of villages helped him to his feet and onto a chair.

"N-N-No. Stop. I don't need your help." Ragna would mutter as he'd try to resist, but due to being so incapable of doing anything he was forced to follow along with their commands. Ragna sat on a nice chair that was soon stained with his blood. A young woman would try to get close to him, but Ragna would shoo her. Saying he didn't need their help. She would try to speak to him, but Ragna heard nothing of importance. He refused to take anything from these kind of people. Not only did he feel like a burden, but he felt weak, and like a child. He had grown and enough to no longer be considered a child. As a man he had to do what he must for himself. He refused to take treatment from these people. The woman would plead to let him get close and after a few moments of Ragna twitching in pain he'd faint in his chair.

Waking up, Ragna was in a bed lit with candles. The bed was only a mattress and he was on his back. Only a couple inches off of the floor he was. Ragna groaned in pain as his head rang in an echo as he sat up. Ragna would place his right hand on his chest and whimper as his fingers traced poorly stitched stitches that tried to close the wound, but ultimately failed. Ragna woke up in a blood stained bed and he sighed. He took the nearest piece of fabric and ripped it. Tying it around his chest to press against the wound, but it had no major effect on his lungs and breathing. The same woman came back, but he hair seemed to be longer. She informed Ragna that he was in a coma and that their village was highly inexperienced in medical abilities. The only thing they could do was stitch the only external wounds partially closed and feed him and care for him while he was out cold for almost a month.

". . ." Ragna didn't say as he stared at the woman. Ragna would cough and so would blood spew out. The woman had the audacity to jump to his rescue in which he barked at her. "I don't need your god damn help! If you want to help me you'll bring me clothes and point me to the ports to Kirigakure where I can find a real doctor!" He yelled as his chest began to swell up in pain as he gripped it with his left hand. Ragna would dry heave slowly as he struggled to catch his breath under all of his wincing.

"Why me?" He thought to himself as the woman brought him clothe she found suitable for him and the kirigakure weather. Ragna was given a greenish jacket and a black turtleneck. Ragna cut his own hair to make it a lot shorter and not as oddly messy. He took his Konoha headband in his hands and put it into the pocket of his new long black pants. Ragna would look at the woman whom cared for him and simply nod. Ragna was given his puppet whom they looked after and all of his equipment. He nodded at those who toke note at his parting to express his bitter thanks as he used a stick as a cane and chakra threads to walk Kokorou who would help Ragna maintain balance by leading him in the right direction.

"She. Gasp. Said it won't be too far." Ragna said as he spat a red liquid to his side as he struggled to pace himself to the ports. The next boat would leave in two hours and at the rate he was walking he would barely make it in time. Prior to Ragna leaving he used three hours of solitude to use a series of fire jutsu capable enough to burn a solid layer on top of the three holes on his chest. The pain was no extreme it would cause him to truly have problems expanding his chest without wincing in pain which is why he chose to take such small breaths. He didn't burn the entire thing shut and only enough for a healer to be able to heal it in nearly perfect condition. If Ragna closed it too far shut he would have probably died of blood loss, infection, and the likes. The clothes he wore only served as an environmental barrier of protection. As such Ragna didn't feel too much comforting pain as he walked, but enough to hinder his capabilities to expand his chest completely, and walk at an even moderate pace. Of course he didn't burn the wound with the stitches still in it. He took them out. The fabric was rather weak and that's why it barely closed anything.



Last edited by Death Scythe on Fri Dec 26, 2014 10:28 am; edited 14 times in total