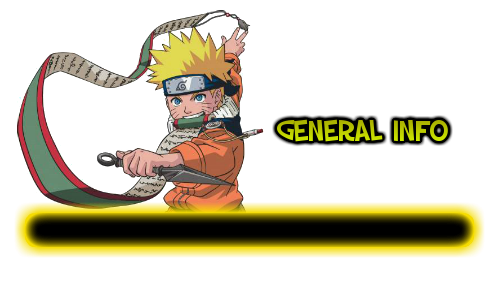 Name:
Kiyoko Senju
Nicknames:
Kiyo, KiKi, Ki, etc.... or
The Troublemaker of Kirigakure!
Gender:
Female
Age:
13
Clan:
Senju
Village:
Kirigakure
Rank:
Genin-D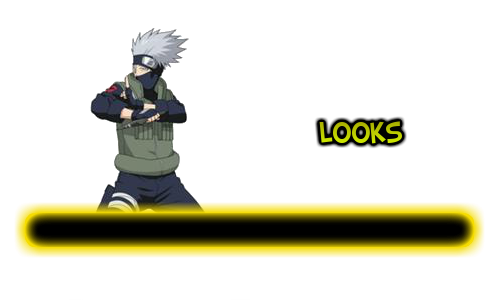 Height:
5'0"
Weight:
110lbs
Image:
At Top
Description:
Kiyoko is a very sweet and innocent looking girl despite her red eyes. Some might say her light brown hair makes her eyes seem less fierce. Her attire may also contribute to this theory. Since, her hair is most always worn in pig tails that are tied with red ribbon. She normally wears a red dress with no sleeves. The dress has a collar, which surrounds the girls neck, and is the color red. Her dress goes down to knee length with slits cut from the knee to mid-thigh. The girl always wears white shorts under her dress. She also wears the normal shinobi shoes and headband, which are normally red or white in color.
Kiyoko is normally a hard child to read however, those who know her well can tell her mood just by looking at the girls face. For example, when the child is happy like any person she smiles and for a little troublemaker it sure does radiate. When the girl is sad, her eyes will either be stuck near the ground or full of tears. With this, her mouth will take a frowning shape. When the child is mad, her eyes will turn ice cold and her mouth will take a course line shape. (You can probably get the idea now.)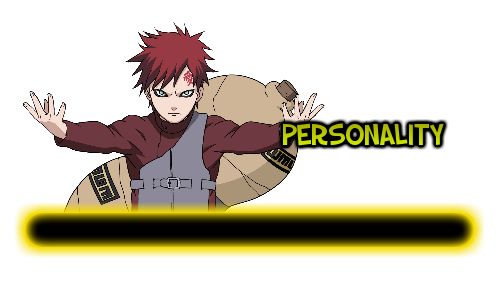 Nindo:
To be just like her brother.
Personality Description:
Let's start with the fact that Kiyoko is a big troublemaker. She's the type of girl that loves to get into anything and everything. Her trouble making actions can range from simply saying rude things to vandalism. Usually, she will stick around once the job is finished so she can see the reactions she gets. Kiyoko loves to see the frustration in people's faces and hear the anger in their voices. This is how she knows she is doing her job right.
Sometimes, Kiyoko doesn't see her trouble making ways as such.  There are times where Kiyoko just likes to show off her skills such as art. The girl loves to paint, draw, or just make things pretty. This is Usually when Kiyoko's acts of vandalism comes into play. For example, she may paint the side of a dull looking shop or maybe she'll just use her artistic skill to get back at someone who has upset her. However, no matter what it is Kiyoko always sees it as her special kind of art.
Now, there are times where Kiyoko doesn't feel like causing trouble and just wants to have fun. This is when her mind sort of clicks into its adventurous side. When this happens, anything and everything seems like an adventure wether it be dangerous or as simple as chasing a cat. Sure, this can get her in trouble but not the sort of trouble she gets into on a regular basis. Sometimes, this can cause her to return home late or maybe not at all, which in turn will cause her to be scolded for her actions. Many times, the girls family will have to go searching for her if she doesn't return home after a certain period of time or else it may be some time before she returns. (Family meaning the person she loves the most... her brother.)
Many people might wonder if the child is uncontrollable however, there is one person she will listen to among all others. Kiyoko loves her brother, Katsuro, more than anyone and will listen to anything he has to say. To her, Katsuro is the whole world. To her, he is some sort of hero and secretly all she wants is to be like him. She sees him as strong, kind, and just cool all around, which is why she wants to be the same.
No matter how hard Kiyoko tries to be like her brother, it just doesn't seem to work out. There are a few reason to this. One reason being, the girl cant seem to get over screaming when someone sneaks up on her. Ever since the night of the girls attempted kidnap, she screams at even the slightest things that she is not expecting, which can be a problem in some situations. This makes Kiyoko feel like a burden to anyone that is stuck with her but she keeps it to herself with the intent to get rid of it. Since it seems as if strength is the only factor that could be similar to her brothers, Kiyoko decided to stick with that for the time being. She has the motivation to how in strength and get rid of her silly habits that would threaten her reaching her goal.
Strength is the biggest quality the girl wishes to possess considering its what she sees the most in her brother and it's something she might be able to reach herself. Kiyoko wants to be able to take out all of her enemies even if it's a million against one. She wants to be able to show that she is just as good as anyone in what she does. When, everybody else fails Kiyoko wants to be the one to save everyone. Kiyoko wants to show that just because shes a trouble making girl that she has what it takes to be the best! (Wouldn't most children dream of such?)
In this ball of trouble making, brother admiring, strength wanting child, there is a girl deep down that loves everything there is to love in and about her village. This quality isn't something she had picked up from anyone else but from herself. Kiyoko has watched the village ever since she can remember and she's seem the strength it holds. These are the qualities that Kiyoko loves about her home and as long as they stand Kiyoko would do whatever it takes to protect it.
Favorites:
Art, Adventures, Her Brother, and the color Red.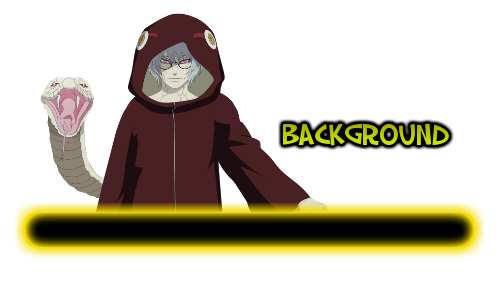 History:
Born: Kiyoko was born into the Senju Clan long after her older brother, Katsuro. Ever since this time, the girl seemed to have a taste for adventure. Her eyes seemed to stray everywhere and she seemed to like to look at anything with color. She also seemed to want to jump ahead and do things she didn't seem ready for. However, because of this the girl started to crawl early, which in turn led to the start of her trouble making days. When this began, the child would always try to crawl off, move towards things she didn't need to be near, or get her closer to grab things she shouldn't have. However, there was always one person there to keep her out of it. It was none other than Katsuro the older brother Kiyoko would come to love so much. The more he was there to keep her safe the more she came to admire him.
However, some things were more difficult to protect the child from because of the clan she descended from. There we're always people looking for power and ways to advance in the world. This would lead them to a young child about the age of 6 and being a girl they believed her to be vulnerable, which she was. However, they had made the mistake of overlooking everyone else around her, which would lead to nothing more than their death.
One night, the small Senju child would be asleep in her own room when she heard a noise. Being the adventurous child she was Kiyoko would go to investigate this sound. However, what she found was more than she believed to find. The girl would hear multiple noises leading her outside of the home. When she reached a certain point outside, the noises had stopped but the girl didn't know why. After a moment, she would shrug it off and turn only to run into someone. Kiyoko would look up realizing she didn't know this person, which would make her back up some before running into someone else. The girl also didn't know this person. It was almost as if on instinct the girl would scream before even knowing she had done it. Then, everything would black out.
When the child awoke, she was still outside and it was still dark. However, she was curious as to what happened. So, the small child would look around only to see two figures on the ground. The girl would crawl slightly closer only to see it was two strangers but she couldn't tell if they were the same two from earlier. Really she couldn't tell anything about them from the shredded state they were in but she knew they werent alive. Kiyoko would look around to see who had done it when she felt a hand on her shoulder.
The girl would gasp and crawl a slight bit further before turning around to see a familiar face. After seeing it was only her brother, Kiyoko would stand up and run to him. Her face was wet with tears as she was carried back to her room. Soon enough, the child had cried herself back to sleep knowing she was safe as long as her brother was there. This would also be When he became her hero, when he became the strongest person ever, and when Kiyoko realized she wanted to be just like him.
Ever since then, the girl would continue to watch her brother. She watched him when he trained, when he was around others, and just when he was doing anything really. However, there were just some things that Kiyoko wouldn't be able to copy. Such as, his interactions with people because she really didn't like to listen to anyone else. So, she eventually settled with trying to be just like him in the strength area. This meant the girl would decide to become a Shinobi and train just as hard as he did.
Kiyoko would enter the academy with the intention to do her best. However, there were times when children made fun of her or she got in trouble. Of course, this would always disappoint her brother, which would make her sad, but it was like trouble just seemed to call her name. For example, one day Kiyoko had enough of the other children picking on her, which in turn led her to attack the boy that started it. However, that day she didn't go home victorious because she had gotten the worst of it when some other kids came to help. So, the child went home with bruises and was scolded twice. However, this didn't mean the girl was going to give up. It only motivated her to do more.
Kiyoko always tried her hardest but she would do it when there seemed to be nobody around. However, if the girl really had to she would do her best in front of anyone. The girl might have had to struggle for it but eventually Kiyoko would pass the academy with average grades, which would excite the girl but also put her down slightly. However, once again she would not give up. Kiyoko was determined to be more than average and that's just what she'd do. Even if that meant she had to do what she didn't want to do.
Now that the child had passed the academy, Kiyoko would continue to try and make her brother proud. She would continue to make her "art." She would continue with her adventures. However, now she could expand, which would bring about a whole new world to the girl. She believed she was ready for anything that came along. Little did she know the world was filled with dangers and hard times. Kiyoko had only ever been protected by the village and her brother. However, she would soon see what it was like to be a shinobi especially in the village of Kirigakure.
Key Events:
Birth
Attempted Kidnapping
Developing Admiration for Brother
Enter Academy
Become Genin
Writing Sample:
Ehhh.. Nah.


Last edited by Kiyoko on Sat Jan 03, 2015 2:49 pm; edited 4 times in total