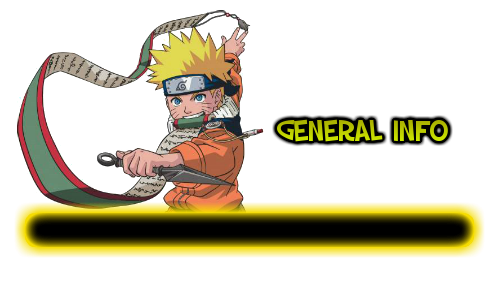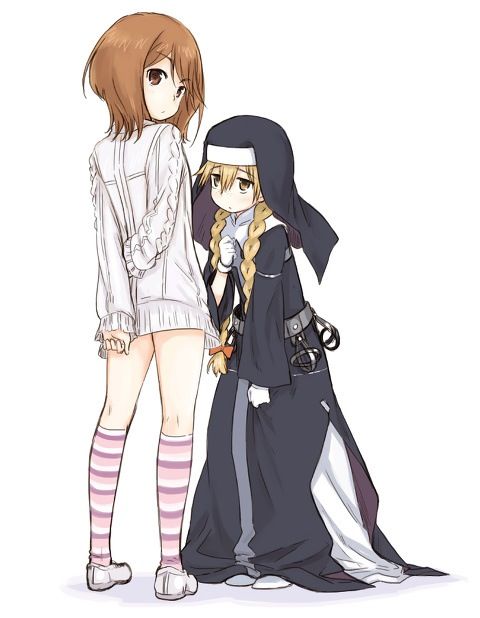 Name:
Karma Himitsu.
Nicknames:
Daughter of the Mizukage. Shorty.
Gender:
Female.
Age:
Twelve.
Clan:
Terumi [Boil].
Village:
Kirigakure no Sato.
Rank:
Genin.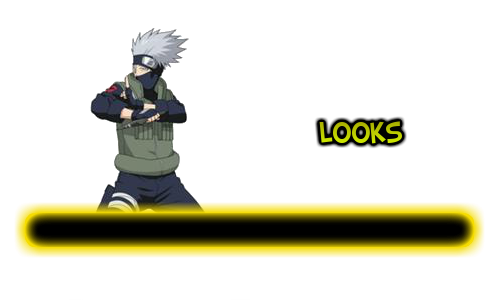 Height:
4'10"
Weight:
97 lbs.
Image:
Description:
She may be the daughter of the Mizukage, but unless one were to actually know of this piece of information they would had never guessed that she was Kali's child. She has brown hair like her mother, but it isn't to the point that it borders on being black, instead it's quite obvious her hair is brown, it being a light shade compared to that of her mother's. Her hair is also short, brushing her shoulders ever so slightly. Much like her mother, she has brown eyes. She is small in structure, being four feet ten inches, but that's merely something that she inherited from her mother, the woman being five feet four inches despite her age. As for her weight, well she is just shy of that one hundred pounds mark, being ninety-seven pounds to be exact.
As for attire, well Karma wears a fluffy white knit dress, a sweater dress to be exact. It's short, that's plain to see, but with it being her casual outfit, she isn't all that concerned with modesty and thus she wears nothing underneath the dress, though she has calculated the length of the sweater dress so that despite her thighs and legs being expose that neither her behind nor her panties are seen even if she bends over. She does wear a long pair of stripped socks which are rather long, along with a pair of white shoes.
Now Karma isn't the sort of person to train in that particular outfit mentioned above, nonetheless on a mission, so she has a second outfit that she wears for those occasions. It consist of blue shorts, a simple white shirt, and a sleeveless orange hoodie. Her shoes have been switched out for brown boots.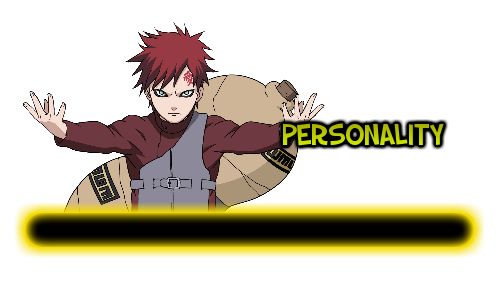 Nindo:
"Live for today, not for tomorrow."
Personality Description:
Being the child of the Mizukage hasn't influenced the personality of Karma at all, well at least she doesn't think so. She's kind, a very soft-spoken individual who isn't the sort of person to take nonsense from anyone. She isn't prone to lying, though she is very capable of dancing around the truth if the situation calls for it, and she can also be rather serious. But above all else, she is a fun loving kind of person, enjoying the company of her friends and family. She may have a strong thirst for knowledge, but that isn't all that noticeable due to her other qualities overshadowing that. Brought up to be respectful to all no matter their age or position, Karma is very respectful to people she doesn't know, and this respect shall be shown towards her opponent/enemy as well. She isn't the sort of person to talk condescendingly to anyone, no matter who they are for she isn't an arrogant person nor does she wish to come off as such.
She is a humble individual who loves her friends dearly, and her family even more. There's simply no need for her to be rude, condescending, or arrogant, simply none. Though she may hate being looked down upon, no one really likes it, she isn't the sort of person who suddenly forgets their manner nor does she raise her voice., continuing to speak softly or simply walking away. She is a very protective older sister, though not to the point where her siblings become dependent on her or that she stunts their growth. She wants them to have the ability to fight their own battles, with her coming in only to help out if she deems the battle a little to big for their heads. She also wants to set a good example for her siblings, which could possibly be the reason she hasn't done anything that would be deemed wrong. She speaks her mind, though in a kind manner, and if one were to ask for her honest opinion she would give it to them bluntly.
She may be mellow with eccentric tendencies, who loves to hang out with her friends and family, but she can be quite serious and dangerous, though these traits only come to light during training sessions and missions. Whilst in this state of seriousness, one sees the analytical side of Karma, her ability to observe a situation and come up with an appropriate course of action. And though she may be more serious during these occasions, she is still capable of poking fun of the situation or the people she is with.
Favorites:
Reading. Family. Friends. Peace.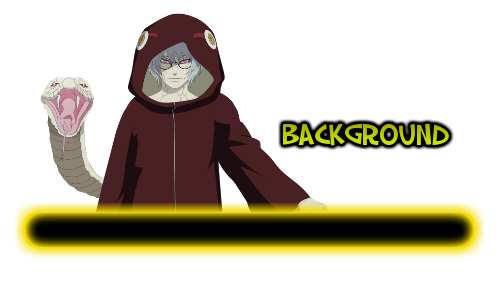 History:
Karma Himitsu is the eldest daughter, well the eldest child period, of the Mizukage, otherwise known as Kali Himitsu. She had been born two years before her mother had become Mizukage, unlike her siblings who were born after her mother had gained the prestigious position, and being the oldest by four years, she had her mother's full attention for quite sometime. Her mother had showered her with love since her birth, though not to the point where she raised a spoilt brat, instilling morals and the like into her daughter. Her father was the same as her mother, though he certainly was much less stern compared to her mother, having a strong desire to show his first child the beauty of the world that they lived in. With that information it's very clear that Karma was close to both her parents, and that hasn't changed one bit.
Very young when her mother had been given the Mizukage position, the previous Mizukage having picked her for various reasons, Karma didn't fully comprehend what was going on. Her understanding of it all was that her mother now took care of the village that she resided in, but other than that nothing had changed. It wasn't like her parents allowed for anything to change despite one now holding the position of Mizukage. She remembers her mother and father always being there, her mother doing well to incorporate her child into her work schedule and her father taking good care of her when her mother couldn't allow her to stick around in the office with her.
When she was four, Karma's mother had given birth to twins, a boy and a girl that she had named Ichirou and Serenity. With the two new additions to the family, Karma began to help around the house, wanting to lighten the load her parents had. She would feed her siblings, bathe them, change their diapers, and her favorite of all, play with them. She felt very protective of the twins, even proclaiming to her parents that as their older sister that it was her duty to protect them as well as set a good example.
When Karma had turned five, her father had decided that her lesson would begin now, and thus started to instruct her on things that she would need for the academy. Her mother had also assisted with her lessons when she could,. When her parents were busy with work, she would read various books, doing so either alone or in the company of the one-year-old twins. Her thirst for knowledge was great and her love for learning even greater, two things that would definitely assist her in the academy later on. As the years went by, Karma got to see more and more of her parents, the two having learned how to manage the load that came with their job. She also continued to play with her siblings.
Of course at the age of eight, Karma had been placed into the academy, a place where she would use the knowledge that she had garnered over three years to her advantage. She didn't go with plans to be the best, though she believed that was what people expected of her due to her position. No, she went to learn all she would need to know in order to walk the path of a shinobi like her parents, as well as share what she had learned with the now four-year-old twins. Her father and mother helped with her studies, and she did well within the institution. Without much effort on her part she was amongst the top five best students within her year, and though she had the option of advancing a year, she declined it. About three months after she had become a student, her younger sister Trinity was born. With the household now consisting of sic members, the house was rather rumbustious. Like she had with the twins, Karma helped take care of Trinity when she could.
It had been hard to juggle time with her friends with her responsibilities at home, but after three years she had managed to finally do it. A year later, at the age of twelve, Karma graduated from the academy.
Key Events:
Birth [0]
Daughter of Mizukage [2]
Sereinty & Ichirou [4]
Lessons Begin [5]
Academy [8]
Trinity [8]
Genin [12]
Writing Sample:
Frost Princess