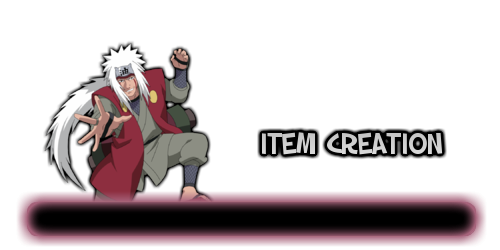 Item Name:
Hyouton no seirei [The ice guardian]
Item Description:
Hyouton no seirei is an advanced eye developed from an human eye itself through the experimentation of medical ninjutsu. The eye is whitish blue. It has no pupil except for a black spot in the center though the eye can see.
Spoiler:
History:
A few months back, dray successfully conducted an enucleation- an eye transplant on a shinobi of the cloud in which he transplanted the byakugan- the "all seeing eye or the white eye" into the left socket of the patient.(A link to this eye surgery is available). The surgery was successful and in return, dray held unto the extracted eye which was placed in a preservative solution. Upon getting home with the jar that was formely containing the byakugan, he proceeded to clean out the jar and he found something that brought about this discovery. It was a vein. One of the many veins that attached the byakugan to the veins in the eye socket. Just this little vein could mean something as almost every part of the body contained a dna. Using his skill in medical ninjutsu, dray conducted reaserches on this vein, reading books and performing little experiments before doing the real deal. Feeling confident to proceed, dray started the main experiment. He placed the ordinary eye and the byakugan vein in one compartment. Using his ice affinity technique as a catalyst, he encased the compartment with ice and continued freezing it at a very cold temperature. This process went on for about a week until the day the compartment was shattered. Instead of two reactants, he met one product in a shell of ice with cold emitting from it. Proceeding to touch it, the object shattered to reveal a whitish- blue eye. It had developed little veins of it's own behind it. Dray's experiment was a success. The vein had fused with the ordinary eye to produce this. The Ice eye.
Item Ability:
The ice eye is capable of seeing through walls but not through them completely. The wall structure would still be there and dray would be able to see anyone in it but he would not know who they were just by their appearance as the eye would just show him like a casing of their body as well as their chakra pathway(64 tenketsu at maximum).
Spoiler:
Due to the byakugan properties in the eye, the eye is capable of seeing at an angle of 200 degrees and 200m away. It cannot exactly see through barriers or any solid object. It's vision would still be as the ability stated above.
This eye almost makes dray invisble to genjutsu but of course, genjutsus that need visual triggers. The eye has no pupil for normal sight and also, it has an ice layer chakra over it, while this eye is active, dray's other eye site is blinded stopping it from getting caught in visual triggers.
As all things are made of good and bad, this eye has it disadvantages too. If this eye is used constantly for more than 5posts, ice begins to grow from the sides to cover that part of dray's face. This effect causes dray to lose both of his eye sight for two solid posts.
Spoiler:
The eye does not eat chakra when opened as other transplanted dojutsu but it costs 20chakra to activate and another five chakra to deactivate putting it at loss. Still, the eye requires a 15chakra upkeep after two posts to keep it functioning.
In any case this eye is stolen from the owner, it would not work on any other person if he or she has no ice properties in his/her body system.
Ability Rank:
S
Cost:
4000ryo


Last edited by Draygglez on Wed Jan 07, 2015 4:30 pm; edited 7 times in total