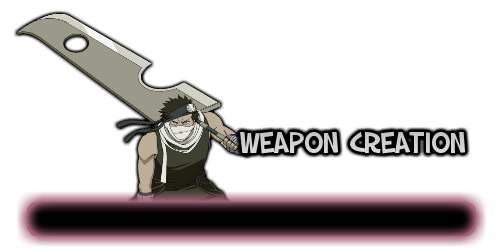 Weapon Name:
Holy Sword Excalibur
Weapon Type:
Great Sword/ Two Handed Weapon
Weapon Rank:
A
Ability:
Holy Excalibur has the ability to phase threw metal objects like any metal sword or shield. This allows the blade of excalibur to attack the target without having to touch his sword. The reason this blade can phase threw metal object is because the blade takes a bit of chakra of the user and converts it with the metal of the blade to find and pinpoint the weak spot of density this gives the ability and illusion of the blade passing threw the other blade without making any contact.
Chakra amount: 15 Per Post
Ability Rank:
A
Weapon Description:
Materials used:
Metal, Gold, Steel, Plutonium.
Weapon Owner:
Hikari, Judar
Cost:
6K


Last edited by Judar Hikari on Wed Jan 07, 2015 4:37 pm; edited 5 times in total