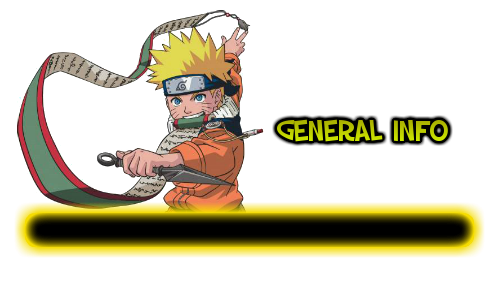 Name:
Hikaru, Chikamatsu
Nicknames:
"Hikaru Of The Black Sand" "Hikaru The Master Puppet"
Gender:
Male
Age:
17 Years Old
Clan:
Chikamatsu:
Village:
Kumogakure
Rank:
Genin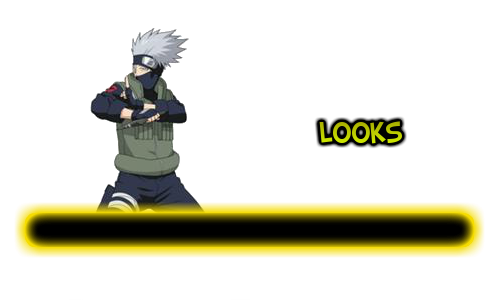 Height:
5,11
Weight:
146 lbs
Image:
Description:
Hikaru had wide hazel eyes which he inherited from his mother, and medium, grass green hair which he inherited from his father. He was usually seen with a hazy, dreamy look to his appearance. As a child, Hikaru wore dark green robes with a pale poncho around them. As a teenager, while living in Sunagakure, he wore a purplish robe with the Sunagakure forehead protector around his forehead. After leaving the village and conversing into a puppet body in the likeness of his original body, Hikaru's hair became slightly more messy, and wore his robes along with a purple ring on his left thumb that bears the kanji for "jewel" or "sphere". He also wore teal nail polish on his fingernails. Even though Hikaru still possessed his Sunagakure forehead protector that was slashed out in the middle, he kept it on his person instead of wearing it.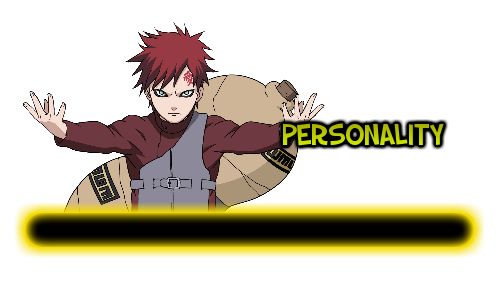 Nindo:
"For my name to be known all the way down to a kid like you… is an honour"
Personality Description:
Hikaru grew up in a sad and lonely environment due to the absence of parental love. When introduced to the art of puppetry by his grandmother, Iko, he grew a little happier. He eventually created puppets in the likeness of his parents, but when he realized that the puppets couldn't give him the actual love that he desired, he became cold and aloof. This led to his maintaining little regard for human life. Hikaru even went so far as to state that he would feel nothing if Iko died, as he claimed that his heart had become like his puppet body: without any emotions. Despite his cruel and nihilistic nature, Hikaru was also known to possess a very down-to-earth outlook on life, rarely getting worked up over obstacles that impeded his way. He rarely gave way to any strong emotions, and such instances that happened were often short-lived.
Hikaru was also known for his impatience, as he repeatedly noted that he did not wish to wait or keep others waiting. Despite this, he took his time in battling Sora when they first met due to his interest in fighting his old creations, handed down to a puppet master of the next generation.
Hikaru and his second partner in his village, Kaji, both had conflicting views on art, and they frequently argued about their differing perspectives. Kaji maintained his belief that art was something transient that departs quickly, where as Hikaru believed that fine art was everlasting and remained far into the future.
Favorites:


-Human Puppets

-Doing Things Quickly

-Art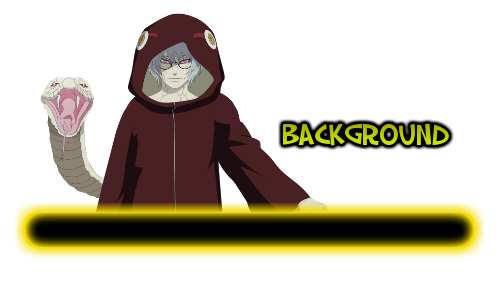 History:
When Hikaru was young, his father and mother were killed by Sakumo Hatake in battle, leaving him in the care of his grandmother, Iko. When Iko attempted to cheer him up by teaching him puppetry at age five, Hikaru's innate aptitude for the art became apparent, and he even began to devise masterful ways of eliminating a puppet master's weaknesses in battle. His skills even allowed him to create two puppets in the image of his parents in an attempt to discard the terrible loneliness he felt. However, as the puppets were unable to give him the real parental love that he desired, Hikaru lost interest in them, and they later fell into Iko's possession. Hikaru created many other ingenious puppets, including Kuroari, Karasu, and Sanshōuo, which were later owned by Kaike. During the a Shinobi war, the effectiveness of his puppets in spilling enemies' blood on the sand gave rise to Hikaru's moniker "Hikaru of the Black Sand". However, motivated by his desire to make works that last forever, Hikaru began experimenting to create puppets out of people. his only friend, Komushi, lost his right arm during his border control duty, so Hikaru gave him a new puppet arm. After Komushi perished, having accidentally ingested some of Hikaru's poison, Hikaru proceeded to turn him into one of his first human puppets.
Three years before leaving Sunagakure at age fifteen. About a years later, he secretly killed the a Genin and made him into one of his human puppets. At some point thinking of turning himself into a human puppet in order to increase his own offensive capabilities and prolong his life, he was confronted by Ruka who offered him a battle for her body. He responded by battling her to which he lost in the end, as he always remembered her every time he was in a problematic situation. As he found Kumo.
As he found Kumo and joined the village. Him as a genin was a good idea to make it to Chunnin, then spec jounin and jounin in this village then become a ronin. Of course he did some missions and helping out until the day came out and he had to leave. At the mean time Hikaru help out the village a lot and even joined a squad to be a bit more useful and see how everyone did there things. Still wanting to turn into a human puppet was going to wait for a later time, being part of this village wouldn't allow such and act and he knew he wasn't ready to betray this village at this rank a bit later when time was right his art for eternity had to wait a bit long.
Key Events:


Hikaru's Parents Died

Hikaru started to love kugutsu

Hikaru's first friend died of his poison

Hikaru leaves Sunagakure

Hikaru finds Kumogakure

Writing Sample:
Spoiler:


Hikaru just finished building a small scale model of his offensive puppet that he named Dragons. Just like the real version, this model had one slots. The slot were used for poison storage and release were used for the swords that were attached inside of Dragon mouth that could be ejected out for three feet of destructive potential. This wasn't a bad design as far as puppets went. In fact, he had used this strategy effective thus far. The emphasis on poison had been effective in a long battle and the swords had proven useful for their length. However, all shinobi wanted to improve. If Hukaru wanted to make it in the shinobi world, or survive at all for that matter, he would need to replace his current puppets with better ones. To do that, he needed to be able to construct better puppets. Thus, he crafted the model that mimicked his current offensive weapon.

With him was a book that was intended to be a guide on puppet crafting. It gave pointers and pictures as a guide to becoming a better puppeteer. The book spoke about maximizing space by reducing the size of the slots to only be as large as necessary. This got Hikaru to thinking. He studies the sword slots. Maybe there was something he could improve on in that area. He thought for a long awhile. Eventually, he realized that when he had designed Dragon, he had made the slots before installing the swords. If he had installed the swords first, he could have crafted the area around the swords to fit them, meaning there would be less empty space in the slot and more room for more contraptions.

He then looked at the slots he used for the poisons. Having four poison slots meant that he had several opportunities to hit a target with poison. This was good. However, if he did it right, he would only need one spray to do the trick. If he used some of those slots for other things, such as launchers, he could maximize the lethality of his puppet, relying less on a poison that couldn't yet seriously harm and relying more on other quick tricks.

With this in mind, Hikaru began to build a model for a new puppet. Carefully, he crafted out of wood. He crafted the new weapon he was thinking of first before anything, using the lesson of installing the weapon before anything in order to maximize space. Out of wood, he crafted something that looked similar to a chain. This was difficult for him, but he didn't make it nearly as long as the real thing would be. He made two of these, and at the end of these mock chains, he attached hollow wooden hands. He hollowed them and left hollow spots for blades to come out of. This design mimicked a whip chain, except the end was no a kunai but a hand with extendable blades. Around this, he build the arms. The design would have the chains in the arms the would fall out and use a circular motion to fully extend the chain, giving the puppet a much longer reach than Dragon had. Around this design, he created the rest of the puppet model.

The torso was much wider than Dragons torso. In this torso was a slot for projectiles. That was something Dragon didn't have. Into the head, Hikaru made two slots, one for a liquid poison and one for a gas poison. Although he wanted to move away from having more than one slot for poison, he knew that his skill level wasn't as high as other puppeteers. Having a backup poison at this point in time was a good idea. Someday in the future, he might have a puppet dedicated to just poison attacks. That would be far in the future, however.

By the time he was done, it had taken him several hours for each model. Half a day had gone past. It was time well spent, however. He now had a new design and new understanding for the way puppets should work. This twelve hours spent, and however long it would take him to make the actual puppet, could save his life some day.


Last edited by Ningyō on Sun Jan 18, 2015 10:47 pm; edited 6 times in total